why sneakerheads and disney fans are exactly the same.
written by Victor Chan Zhing Loong
1. Why Sneakerheads and Disney Fans are exactly the same.
I think I am one of the very few people who if there is a Venn diagram of people who like Disney and people who like Sneakers, I'll be right in the middle.

One day while catching up on both Disney news and Sneaker news is when I realized that both Disney fans and Sneakerheads are much more alike than they would think. Let me explain.
Why Sneakerheads and Disney Fans are exactly the same.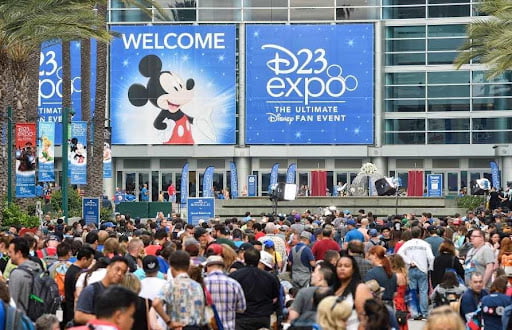 They both are passionate about the brand.

Nike fans will forever defend their beloved Air Jordans and Air Maxes to the ends of the earth and will stay loyal to their swoosh. Disney fans would rather die than admit that Bugs Bunny is better than Mickey Mouse and would stand by the Mulan remake, even if it did suck. They both have a passionate following of loyal fans which would defend their brand, sometimes even TOO excessively. Nike Fans would dress from head to toe in their Nike outfits and Disney nerds would have nothing but Disney movies in their collection. But one thing is for certain, they both absolutely love the brand.
1. Nike Fans Outside a Nike Store awaiting Kobe Bryant and Disney fans at the D23 convention waiting for Mickey Mouse
Would pay resell.

As we know, sneakerheads would sometimes pay ridiculous amounts of money when it comes to resell prices. Sneakers can very well top 200% or even 300% more than retail, just because it's exclusive. The same can be said for Disney fans who would pay resell prices for limited run merchandise such as the first run of Baby Yoda figurines, or a limited edition Popcorn bucket that only came in for one day in Tokyo Disneyland, sometimes even more than what Sneakerheads would be comfortable paying for! Even the same resellers and scalpers that would buy up all the stocks for a Quickstrike Sneaker would be also buying up all available stocks of a limited Disneyland pin and then reselling everything on eBay for a handsome profit. If they both want something really badly, they would be willing to pay big bucks for it.
2. Sneaker resellers and Disney "fans" getting their merch for reselling.
Queuing for something they really want.

I remember standing outside queueing up for two hours for a chance to buy a pair of Yeezy 350s when they first released. I could also remember queuing up for two and a half hours just for a chance to ride the Toy Story Mania ride at Tokyo Disney Sea. Not only did I waste four and a half hours of my life in total, I also didn't get those Yeezy 350s or ride the ride because they ran out of Fastpass tickets that day. Both sneakerheads and Disney fans would queue for hours just for a chance at getting something that other people might not be able to get. Be it the latest Air Jordan or the latest ride at Disneyland, we would be waiting in line as soon as that rope would drop, just for a slight chance of getting something special to us.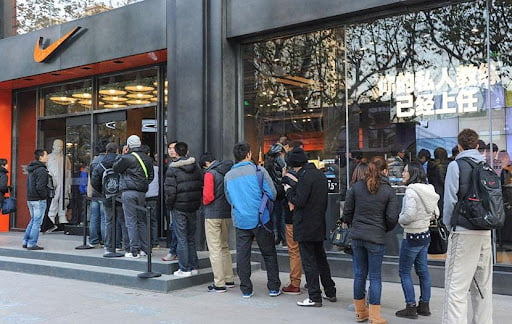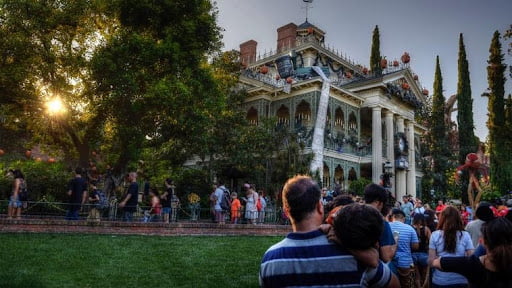 3. People Queueing up at a Nike store and people queueing up at The Haunted Mansion in Disneyland
They would buy multiple colorways of the same thing.

Sneakerheads would be more than willing to buy multiple colorways of their favorite sneaker. I alone have multiple colors of the Air Jordan 1, even though they are the same silhouette. Sometimes we can wear shoes with the same colors! The Chicagos, Black Toes, Breds and even the Bred Toes, all share similar colors but with different blockings. Disney fans would have multiple colors of the famous "Mickey Ears", which can range from classic black to millennial pink and mermaid green, all these are the same ears but with different colorways. They will argue that the materials are the same and that the patterns are different, but it really boils down to having the same item, over and over again.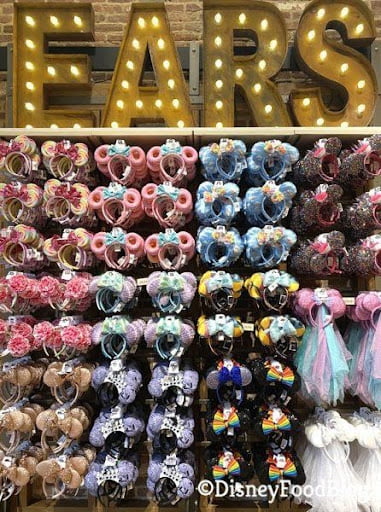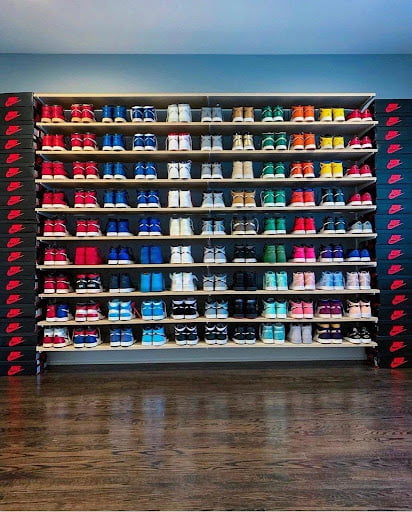 Minnie Ear collection next to an Air Jordan 1 collection. Similar?
This article just gets me thinking of all the great moments both as a sneakerhead and a Disney fan. I love that I can bring the same level of obsession to two things that I find passionate in my life. It also proves that once you have a passion for something in life, you'll find similarities in everything that you do. But for now, I'll just dream of the day that I could make the ultimate fan trip from Nike's Headquarters in Beaverton, Oregon to Disneyland in Anaheim, California, but I think that would be maybe a little TOO obsessive.
1a. Fans awaiting Kobe Bryant: weartesters.com (https://cdn.weartesters.com/wp-content/uploads/2015/08/Kobe-Bryant-Celebrates-10th-Asian-Summer-Tour-With-Nike-4-e1438630834739.jpg)
1b. Fans at the D23 Convention: OCRegister.com (https://www.ocregister.com/wp-content/uploads/2017/07/0715_nws_d23scene-05.jpg?w=893)
2a. Sneaker Resellers: hypebeast.com (https://image-cdn.hypb.st/http%3A%2F%2Fhypebeast.com%2Fimage%2F2016%2F05%2Fsneaker-reselling-part-two-3.jpg?q=90&w=1090&cbr=1&fit=max)
2b. Disney Resellers: themeparktribune.com (https://i1.wp.com/www.themeparktribune.com/wp-content/uploads/2020/07/Disney-eBay-resellers-e1594333071781.jpg?w=786&ssl=1)
3a. Nike Queue: sixthone.com (http://image5.sixthtone.com/image/0/16/418.jpg)
3b. Haunted Mansion queue: OCRegister.com (https://www.ocregister.com/wp-content/uploads/2020/01/OCR-L-DIS-NILES-0112-FEATURED-1.jpg?w=1020)
4a. Minnie Ears: Disney Food blog (https://www.disneyfoodblog.com/wp-content/uploads/2020/01/floral-minnie-ears-disneyland-4.jpg)
4b. Air Jordan Collection: Styleisaweapon (https://twitter.com/everysize_com/status/1160083453766983681/photo/1)