written by Victor Chan Zhing Loong
1. The Jordan Son of Mars in the "Bred" Colorway.
Every sneaker collector probably has a good back story on why they collect sneakers. Some just want to make a quick buck and thought they might resell them. Some might love Michael Jordan and are finally able to afford his sneakers. Some just love the look and shape of sneakers and think of it as an art form. Of course, there is always the "Hypebeast" where getting the latest and rarest sneakers might drive their Instagram followers into the upper thousands just because it's "popular". For me, sneakers were a method of coping with an excruciating time in my life. You could say that I "Copped to Cope". Allow me to explain.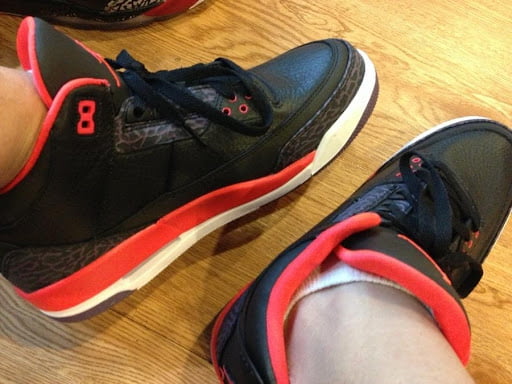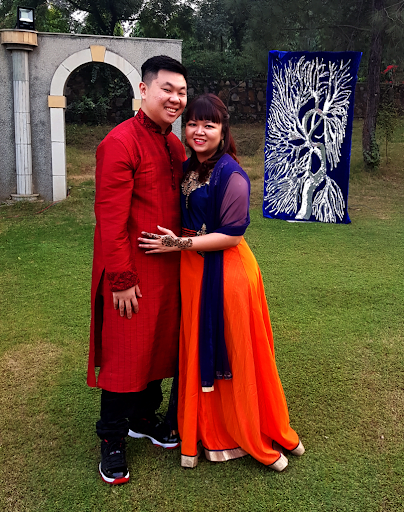 I remembered walking into the Champs Sports store in a shopping mall in Canada. There sat the sneaker which I kept passing by to drool at every time my girlfriend went shopping. The sneaker spoke to me in a way that I never thought was possible. Something about the way the elephant print on the midsole which compliments the black and red color scheme that radiated throughout the shoe sparked something in me. It was a weird mesh of all the shoes that I saw on countless tumblr posts which my ex followed. I clearly remembered walking up to the sales staff there, pointed towards the shoe, tried it on and that rush of "awesomeness" rushed all over my body. This was a cool shoe. In my eyes, it made me look cool. It made my ex nod in approval. I knew I had to have that shoe. I knew I just had to have that Jordan Son of Mars.

Fast forward to a few months after that and I went through an unbelievably bad breakup. So bad that I had to leave Canada and come back to Malaysia. I was in a mess. I was closing myself to the world and was getting worse each day. The only thing that made me feel better was that pair of the Jordan Son of Mars. I was discouraged from buying any sneakers after that first pair of Jordan's because she thought I was "wasting my money".

Of course when I came back to Malaysia, the first thing I needed to get was a new pair of Air Jordan's. I picked up the Air Jordan 3 "Crimson" from Hoops Station and immediately I had the same rush of "awesomeness" as soon as I slipped it on. I knew I had to chase that feeling. I felt that each new pair that I bought restored my soul just a little bit more. Now in 2021, over 9 years since I first started collecting, it has grown to over 250 pairs and counting and I would say it successfully healed me even at 20 pairs. Sneakers were my therapist and Jordan's were my cure.
2. My First Pair of Air Jordan 3's | 3. Me and my wife at a friend's wedding in Delhi with Bred 11s
With every pair that I buy I wanted to chase that rush of "awesomeness" from that first purchase. But after a while, I started to collect because I genuinely love sneakers. I kept adding even more coveted shoes like the Air Jordan 1 Bred, The Travis Scott x Air Jordan 1, Sean Wotherspoon Air Max 97/1, or even the OffWhite Air Force 1s, but every once in a while, I would break out that Son of Mars when I run out of ideas of what to wear. It is not about how rare, how exclusive, how hyped it was or how coveted that pair is. It is about the stories and the memories that are baked into the shoe.

That is not to say that my other pairs don't have stories attached to them. In fact, every one of my sneakers have a history and a story, which is what I think all sneakers should have. It isn't just an object to me, but a storybook for countless stories. My Aqua 8s which I wore to a friend's wedding where I spilled BBQ Sauce on and even in my drunken state, could still clean it in the bathroom of my hotel with a toothbrush. My Concord 11s, which I purchased on my first trip to Tokyo which I felt made me a real "sneakerhead". The Travis Scott x Air Jordan 1 which my best friends helped me cop for a ridiculous price, who I now work with at Madecurate. My Space Jam 11s that I didn't care if it creased when I went down on one knee and proposed to my wife. My Bred 11s, which was the first sneaker that I experienced my first loss in a raffle, is now the same shoe that I wore on my wedding registration. Some stories are better than others, but each is still memorable and gives the shoe its own character. Stories tend to blur, and some might not even be interesting, but it's always the first cop that has the most memories attached to it.
That is why you should always cherish your first. It was a gateway drug that led to many more awesome stories. It might be the starting point of your collection or it might be the pinnacle of your collection, but you will always remember your first purchase. You might have sold it off to buy another pair, or it might still be in your closet crumbling away but never had the heart to throw it out, but like past relationships, you will always remember your first.
1. Jordan Son of Mars Black White Varsity Red from solecollector.com (https://images.solecollector.com/complex/image/upload/c_fill,f_auto,fl_lossy,q_auto,w_1100/htsfirj99umhjql6jgds.jpg)
2. Personal photo.
3. Personal photo.